Tanbark's Get Back Jo  "JoJo" bred to OTCH HRCH Tanbark's Plays' The Game VCD2 UDX4  RA TD MH OHOF OS
JoJo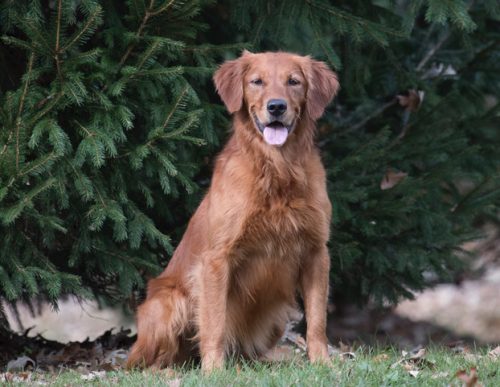 Puppies Arrived February 23,2019
Photos Taken 03/13/19
Player
Player was a medium sized dog, red in color. He weighed 60lbs. and was 22″ in height. He finished is OTCH in 10 weekends and on the same day he finished his first UDX. His MH was finished in 5 of 8 passes. After he got the MH, we turned him into a hunting companion. How he loved riding the 4-wheeler or floating in the canoe. He loved to work and was very aptly named. Player didn't care what the game was, he was ready to play.
His temperament was good natured and he made friends with people and dogs. Everywhere. Player had no health issues and was active until we lost him at 12.
Player didn't sire so many litters, but finished his Outstanding Sire award easily. His children have excelled in the field, agility and obedience. They have achieved the MH, OTCH, and MACH titles. He was very much a renaissance dog.
*****More Information To Come*****